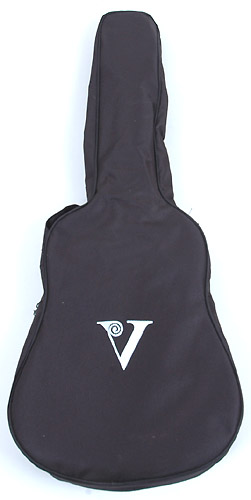 Great protection for your investment!
Made from tough nylon with 5 mm padding to protect your instrument
Soft case also features back pack strap / sling for easy transport
Carry handle
Accessory pouch for carrying music, strings, etc.
Classical bag fits 3/4 sized Valencia, 3/4 sized SX, and 3/4 sized Omega guitars (this bag will not work with steel string dreadnoughts)
Overall length: 36 3/4"