This B stock item has a dent inside the case on the neck cradle where the strap button is, but is otherwise in new condition. The case still offers excellent protection for your long scale instrument!

Made of durable hard wood, covered with scratch resistant fabric, and carefully stitched to create a gorgeous presentation
Chrome latches and feet also help protect your valuable guitar and present an A+ appearance
Well padded with a plush lining
Handy storage compartment for accessories such as a strap, capo, strings, tuner, picks, or small sized effects
Key lock
Case will fit Agile Septor and Interceptor 27", 28", and 30" scale models

Interior measurements:

Full length: 44 1/2"
Body length: 18 1/2"
Headstock length: 15"
Width: 13"
---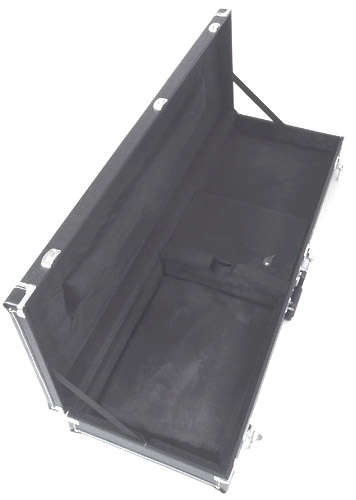 $69.95 $29.95 On Sale!