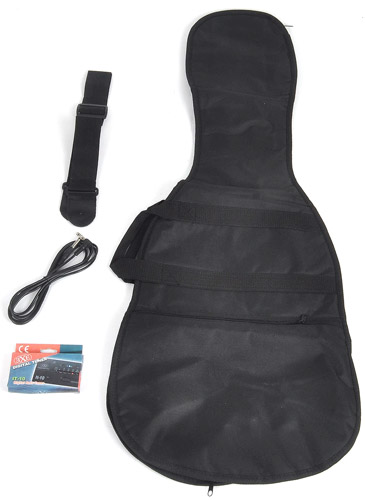 Will turn any short scale bass into a bass pack!
Includes a padded bass bag: designed to fit short scale basses that measure 42" x 12" (ursa 1 JR and Ursa 2 JR)!
Strap
Tuner - for tuning your bass
Cord to connect to an amp
---
---
Your final shipping cost will depend on your location and the items you order. To determine your total shipping cost, please click on the "add to shopping cart" button, and enter your address information. You will have the opportunity to cancel your order after you are quoted a shipping price.