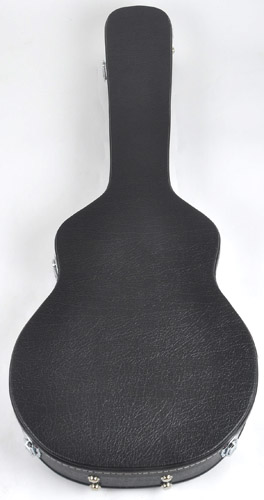 Great protection for your investment!
This Douglas arch top case is made of durable hard wood and covered with a carefully stitched, scratch resistant vinyl
Gold latches and feet also help protect your valuable guitar and present an A+ appearance
Well padded with a plush lining
Features a handy storage compartment for accessories such as a strap, capo, strings, tuner, and picks
Key lock

Case will fit Gibson/Epiphone ES-335 and Agile AS-820 (including the 12 string) and AS-1000
Measurements
Total length: 46" Body cavity is 20.5" long.
Width of lower bout: 16 1/2"
Width of upper bout: 12"
Depth with lid closed: 4"
Weight: only 7.5 pounds