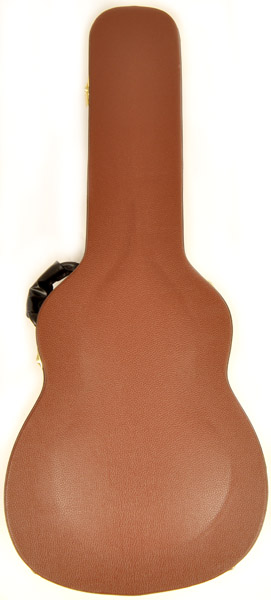 his B Stock Renaissance Case has some tarnishing hardware and some stains in the exterior of the body. It still provides excellent protection for your instrument.
Fits Agile Renaissance 7 and 8 string steel string acoustic guitars.
Made of durable material, covered with scratch resistant fabric, and carefully stitched
Metal latches and feet also help protect your valuable guitar
Plush lining
Small storage compartment for accessories such as a strap, capo, strings, tuner, or picks
Interior Dimensions:
Overall length: 44"
Overall width: 15 1/2"
Depth: 4 1/2 to 5" (with center arch top)