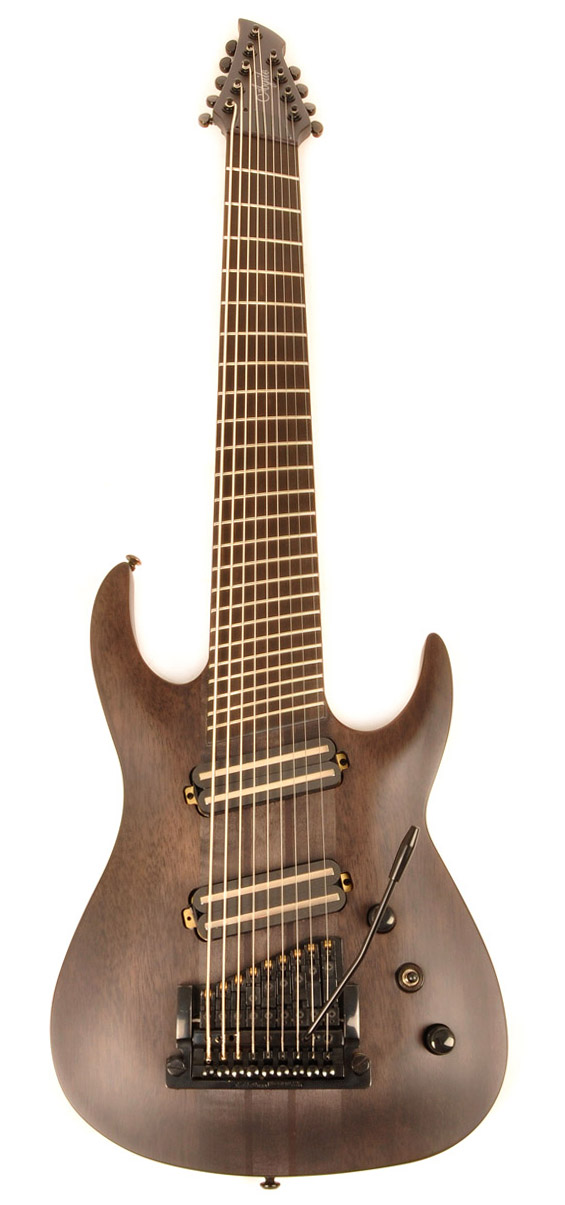 The Agile Pendulum Multi-Scale Guitar - now available in a 9 string version!
Advanced Order: Target Ship Date for this guitar is January 10, 2022. Actual ship date may vary.
Multi-scale design with scale range of 27" to 30"
Angled nut and pickup for improved intonation and sound
New angled fingerboard for improved aesthetics
5 piece neck through design with ebony fingerboard
Passive pickups - Angled Cepheus 10
Made in USA custom Kahler 2229 KX-FF 9 string multi scale bridge
Individually adjustable string intonation and string spacing.
Ability to lock the bridge (de-activate tremolo)
Mahogany body
24 extra jumbo 2.9 mm frets and a 13.7" (350 mm) radius neck for fast play
Grover die cast tuners
Measurements:
Overall length, including the strap button: 42"
Scale length: 27" - 30"
Width of the neck at the nut: 2 /12"
Width of the neck at the 12th fret: 3 1/8"
Width of the neck at the 24th fret: 3 3/8"
Uniform neck profile - for ultra fast playing - 21.5 mm at the first fret and 22 mm at the 12th fret
Pickup dimensions: 4 1/2" x 1 1/2"
String gauges: .009, .012, .015, .022, .030, .040, .054, .074 .090
Guitar is set up to be tuned to C# and B for the lower 2 strings, followed by the standard 6 string guitar tuning on the upper strings (E, A, D, G, B, E) - however a variety of tunings is possible
Weight: only 11 pounds