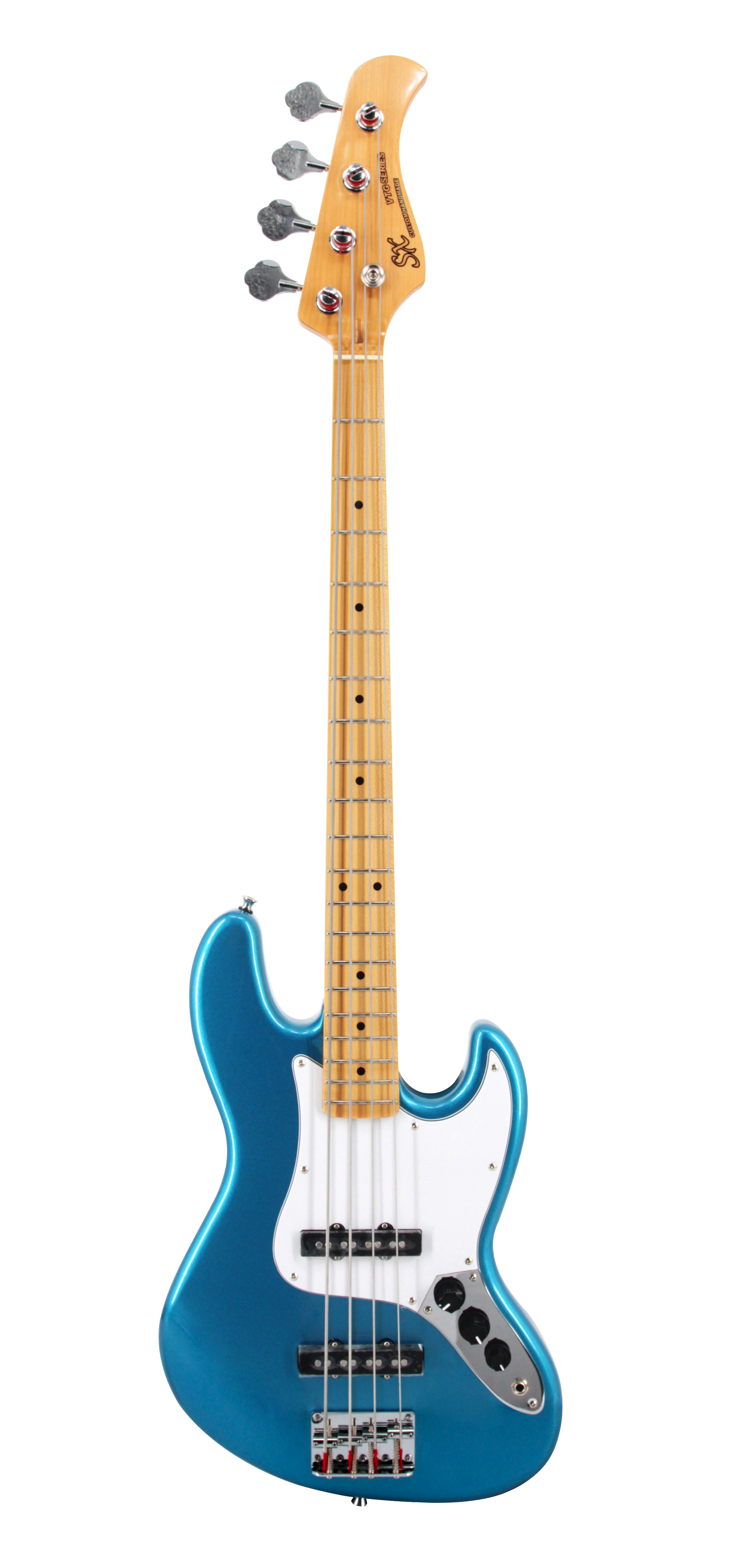 Advanced Order: This guitar is currently in high demand. The target ship date for orders placed today is September 20, 2022. Actual ship date may vary. Rondo Music recommends ordering prior to the target ship date as this item often sells out well in advance.
Great for the player that requires a smaller, more comfortable bass
This bass has a 32" scale length - that's 2 inches shorter than a normal size bass, making it an excellent starter bass for a young beginner or for someone just looking for a slightly smaller bass
It also makes a perfect low cost travel bass
This bass guitar features a solid basswood body and a 20 fret beautiful maple neck with maple fingerboard which helps deliver excellent tone and sustain
The design of the neck and adjustable bridge provide outstanding action, making the bass very easy to play
Other features include a truss rod adjustable neck, passive pickups, a fully adjustable bridge, and non-locking tuners
The bass has a triple ply white pick-guard

Measurements
Overall length: 44 1/2"
Scale length: 32"
String length ball to silk: E: 36 1/2" G: 41 1/4"
Width of body at its widest point: 12 1/4"
Width of the neck at the nut: 1 1/2"
Width of the neck at the 12th fret: 2 1/16"
Thickness of the neck at the first fret: 7/8"
Radius: 14"
String spacing at the nut: 3/8"
String spacing at the bridge: 13/16"
Pickups: 3 5/8" x 3/4"