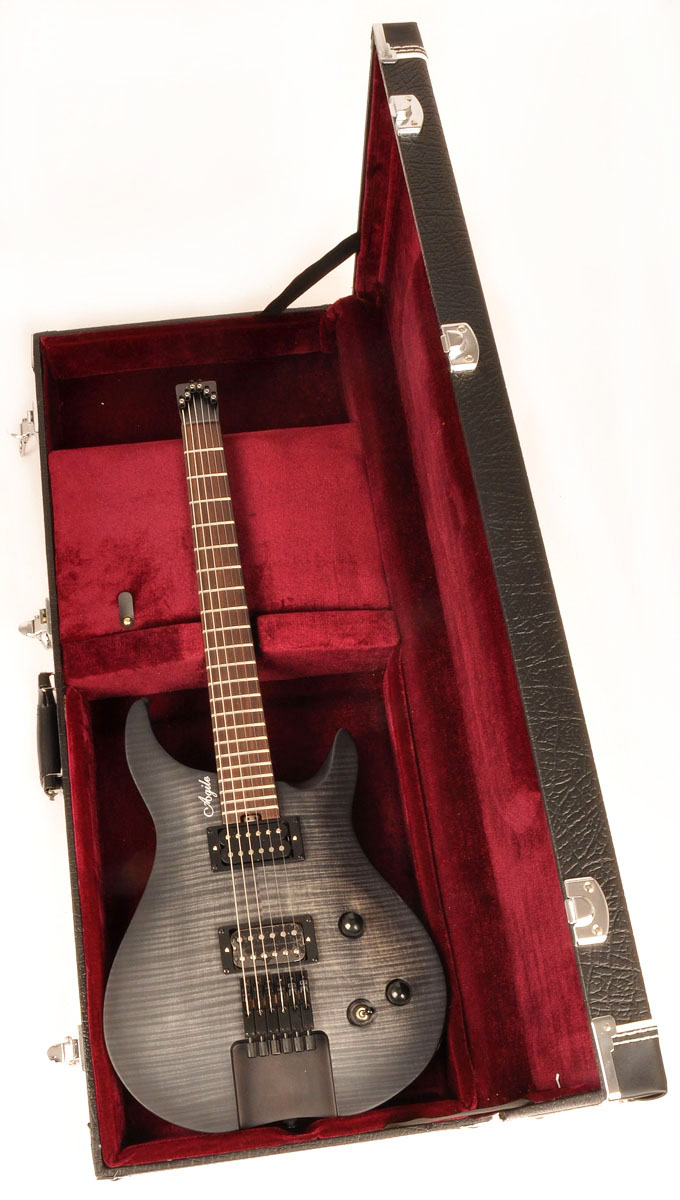 This B stock headless case is in very good shape except for the lowest latch if scuffed and loose but is still fully functional and latches case securely.
Fits Agile Hawker Headless guitars
Features a strong (6 ply) arched top and thick padding (18mm) to offer superior protection and snug fit for your instrument
Covered with heavy duty black vinyl
3 chrome latches, 1 with a lock
Carrying handle
Compartment inside to hold straps, cables, picks, and other small accessories
Light weight, yet remarkably strong
Weight: only 6.5 pounds!
Interior Measurements
Length of case: 35 1/2" (36" with strap button)
Width of case: 12 3/4"
Body box size 18 1/2" x 12 3/4"
Storage area 11 1/2" x 12 3/4"