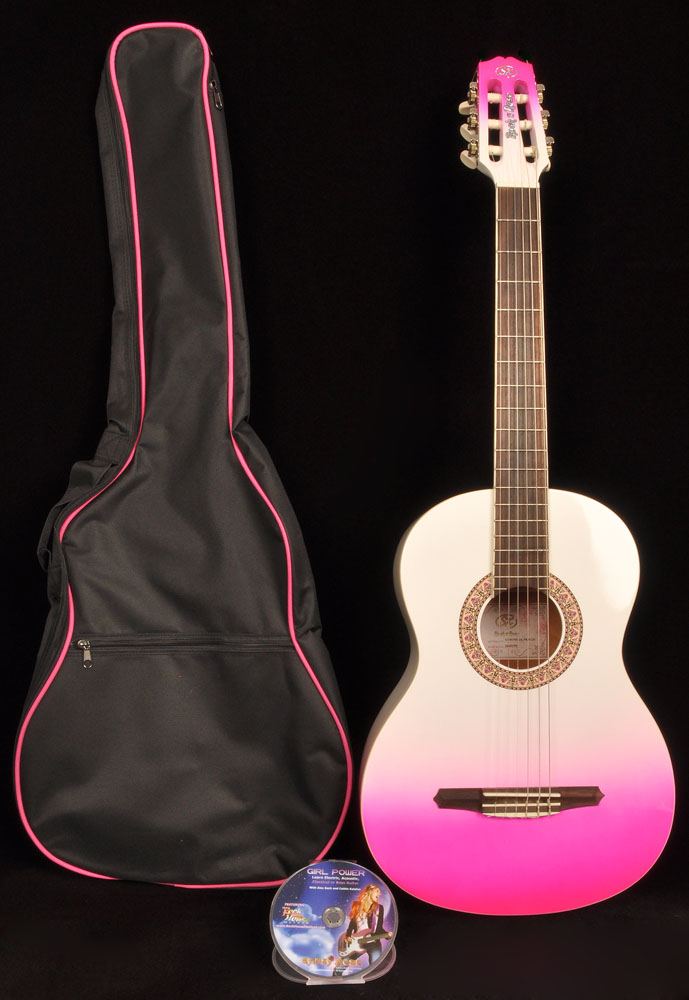 This B stock item has an area of rough finish in front of the nut along with a roughly finished nut. There is also a 1/2" scratch right in front of the bass side of the bridge and a 1/4" scratch right behind the bass side of the bridge.
Designed for the left handed player with left handed nut, bridge, and saddle
Features guitar, carry bag, and instructional DVD
Basswood top, back, and sides
Natowood neck
Rosewood fingerboard
Rosewood bridge for great sound
Nylon strings (top 3 strings are all nylon, bottom 3 are steel with a nylon core)

Measurements
Overall length: 37"
Scale length: 24 1/2"
Body length: 17 3/4"
Body width: 13 1/4"
Body thickness: 3 1/2"
Width of the neck at the nut: 1 3/4"
Thickness of the neck at the nut: 7/8"
String spacing at the nut: 1/4" (1 7/16" overall)
String spacing at the bridge: 7/16" (2 1/8" overall)
Weight: only 5 1/2 pounds