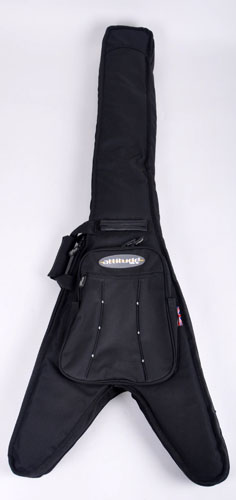 Great Protection for your Investment!
This guitar bag features more padding than our lightweight electric guitar bag!
This bag is made from tough nylon with 10mm padding to protect your instrument!
This soft case also features back-pack straps for easy transport, a padded handle, and an accessory pouch for carrying music or strings etc!
V Guitar bag fits Gibson Flying V and other V shapped guitars!
Tip to Headstock: 47 1/2", Tip to Tip of V: 15"
Bag will fit Agile Hornet 625,725,825,725 and 727 models as well as Gibson and Epiphone Flying V guitars!