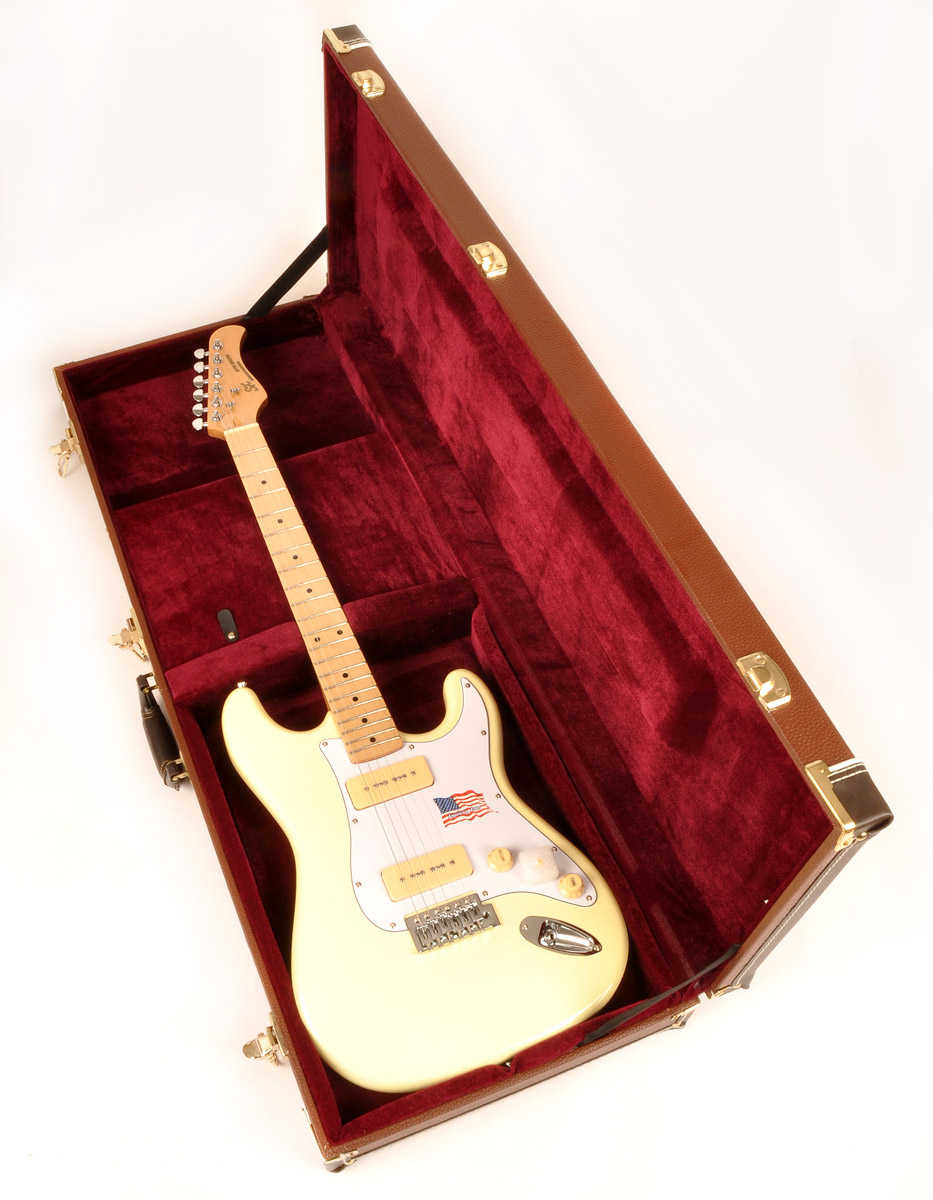 Protect your Investment!
Heavy-duty case designed for the traveling musician on a budget
Extra padding provides a high degree of protection
Case is covered with a heavy duty brown vinyl
3 gold latches, 1 with a lock
Carrying handle
Compartment inside to hold straps, cables, picks, and other small accessories
It is lightweight, yet remarkably strong
Internal Measurements
Length of case: 39 1/4"
Width of case: 13"
Depth of case: 3 1/2"
Cavity to hold body of guitar: 19" x 13"
Weight: 7 pounds
Fits Fender Stratocaster, and other similar guitars such as Agile Valkyrie. Case will fit left and right handed Stratocasters equally well. Does not Telecasters well. See our Douglas EGC-400 or 450 ST cases for those.