Protect your investment!

Heavy-duty case designed for the traveling musician on a budget
Simulated snake skin for a classic look
Extra padding provides a high degree of protection
3 latches, 1 with a lock
Carrying handle
Compartment inside to hold straps, cables, picks and other small accessories
Lightweight, yet remarkably strong

Measurements

Weight: 7 pounds
Overall length: 39 1/4"
Width: 13"

Fits Fender Strat, Tele & similar such as Agile Valkyrie, Septor, III, TC-630, SX SST, Agile ST-702, 802, 1000 etc. Will also fit the Agile E1, SIL 51, 61 and 70Q but it's tight. It will provide fair fit for the PS-924 and 970. Guitar shown for demonstration purposes and not included with case.
---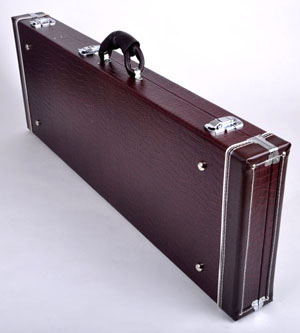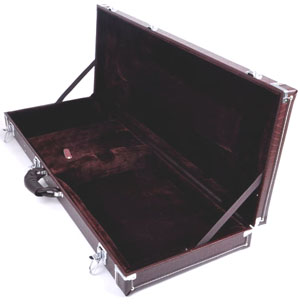 $65.00