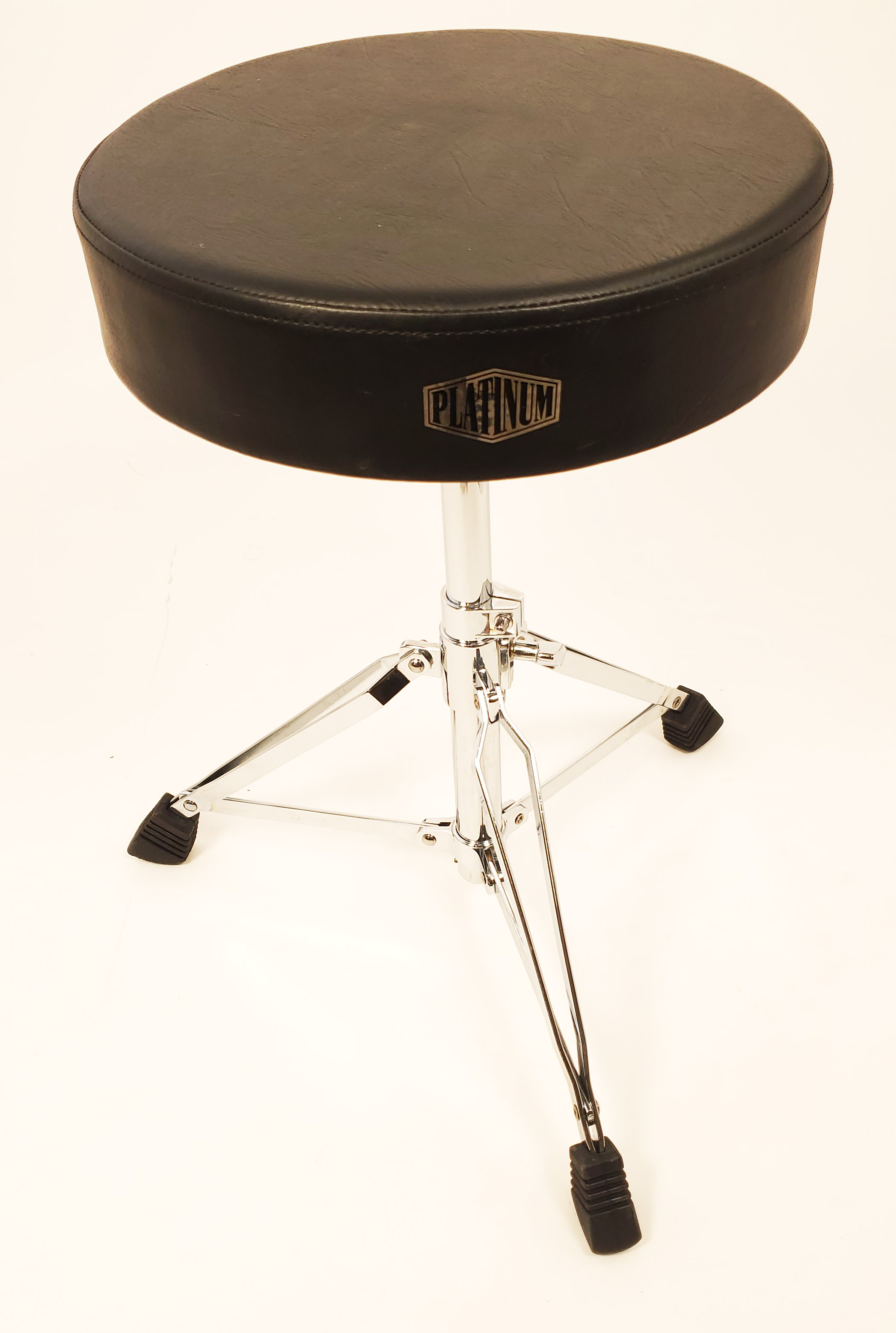 Box of 4 Thrones / Seats- All for the price of one!
Features:
Brand New - Never Used
Lowest Height Is 18". Tallest Height Is 24".
The Padded and finely stitched Seat Is 2 1/2" thick with padding. The Diameter Of The Seat Is 12"
Seat filled with soft molded urethane foam that will hold its shape for years to come.
Will easily hold up to 200 lbs.
Double braced heavy duty trypod.
Rubber feet for added protection.
Special note: Once final position is determined use a standard drum key (not included) to lock the seat to the the desired height.