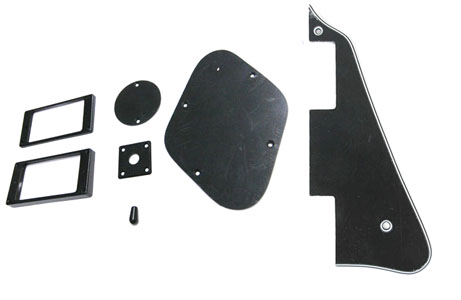 Blackout Kit will to fit right handed Agile AL series guitars.

Includes:

Pick Guard
Bridge and Neck Pickup Ring
Switch Tip
Switch Ring
Jack Plate
Back Plates
Mounting screws not included
Note: back plates may or may not fit exactly. Other items should all fit with no problem. Pick guard will not fit any AL models with floyd rose
Note kit will fit most SX Calisto and similar models except for the back of the switch plate which will not fit.