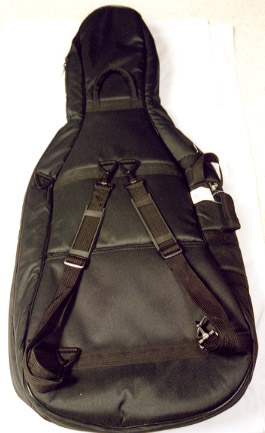 Professional Grade Bag!
This bag features more padding than our lightweight electric guitar bags!
This bag is made out of tough nylon with 15mm padding to protect your instrument!
This soft case also features back pack straps for easy transport, a padded handle, and an accessory pouch for carrying music or strings etc!
Fits Renaissance Classical Guitars (7 and 8 string 25 to 27" scale.)
Fits hollow body full bodiy bass guitars such as the Douglas SPB-1100
Also fits 3/4 size cellos
Length: 45" Width: 16.5"