By Customer Request - A left handed version of the popular Ursa 2 6 String in Swamp Ash!

Body of the bass is crafted with beautiful solid American swamp ash, sealed with a poly-urethane finish to let the natural wood show through
Light weight, yet produces a full range of colorful tones
Dual cutaways allow access to the highest frets
Bound bolt-on maple neck with adjustable truss rod
Maple fretboard with 20 jumbo frets and contrasting black block inlays create a stunning look
Passive pickups offer superior output
Two volume controls and one tone control let you tailor your individual sound
Bold chrome vintage saddle and a 2-ply BLACK pickguard create a powerful look
Headstock compliments saddle with chrome hardware
Headstock features 4+2 tuner separation (4 one one side, two on the other)

Measurements

Overall length 47"
Body Length: 18 3/4"
Scale length: 34"
Width at the widest point: 14 1/4"
Body thickness: 1 11/16"
Width of the neck at the nut: 2 1/8"
Width of the neck at the 12th fret: 2 15/16"
Width of the neck at the 20th fret 3 1/4"
Thickness of the neck at the first fret: 13/16"
Thickness of the neck at the 12th fret: 3/4"
Radius: 14"
Neck pickup dimensions: 3 15/16" x 11/16"
Bridge pickup dimensions: 5 1/16" x 11/16"
String spacing at the nut: 5/16" (1 3/4" overall)
String spacing at the bridge: 11/16" (17mm)
Factory string gauge .030-.125 (heavier gauges may require drilling out bridge holes)
Weight: only 10.5 pounds!
---
Your final shipping cost will depend on your location and the items you order. To determine your total shipping cost, please click on the "add to shopping cart" button, and enter your address information. You will have the opportunity to cancel your order after you are quoted a shipping price.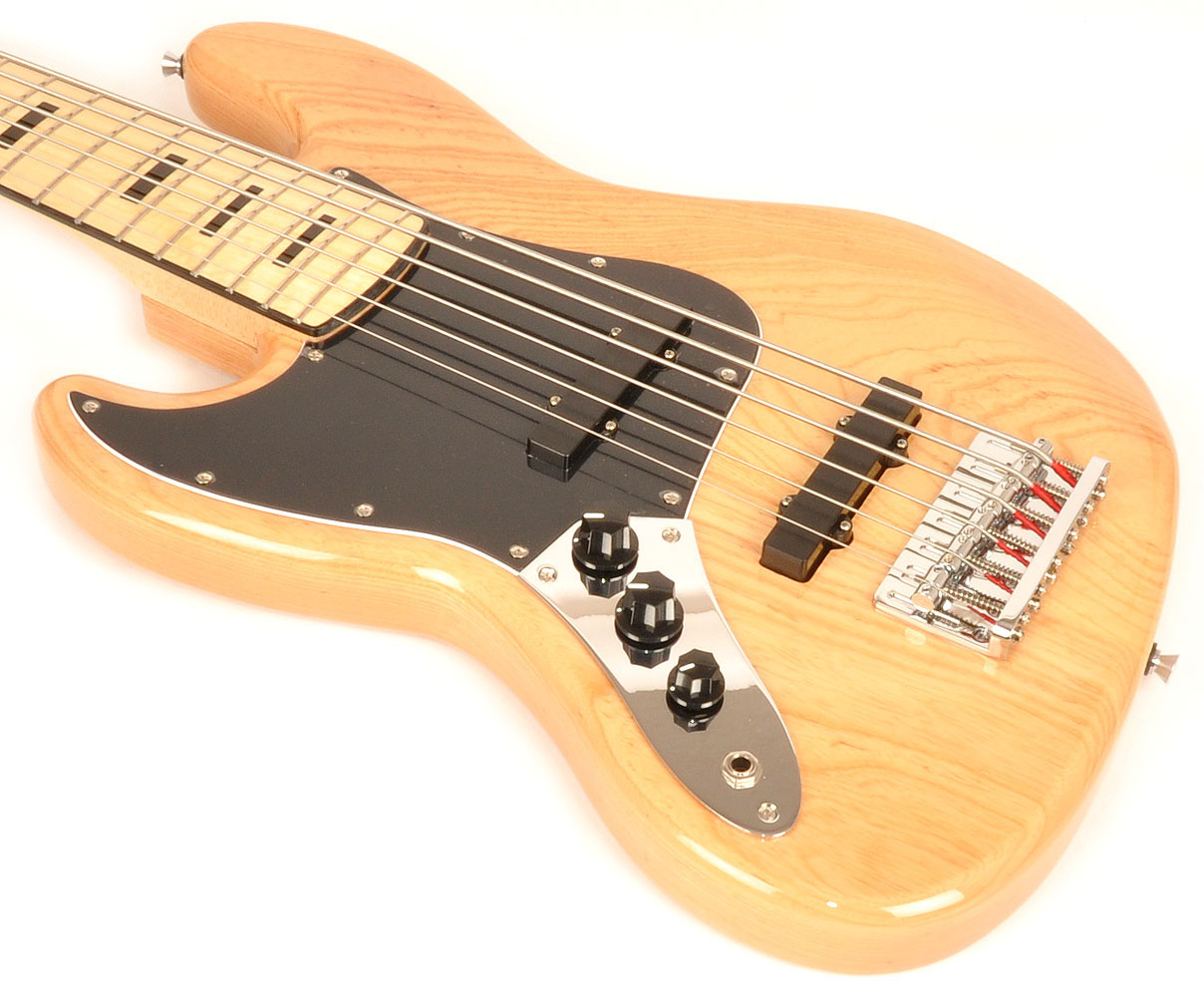 $199.99 $175.00 On Sale!