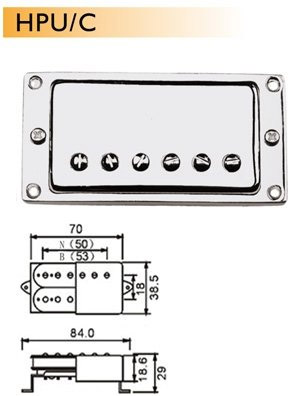 Chrome pickups as used in SX Guitars
Ceramic magnets.
Ships in retail packaging for resellers.
Neck: DC Resistance: 8.2k ohms.
Bridge: DC Resistance: 8.5k ohms.
Will fit in any standard humbucker sized cavity
Pickup rings and mounting screws are included.
Warning: Requires experience with soldering, wiring, and guitar repair. No directions included.