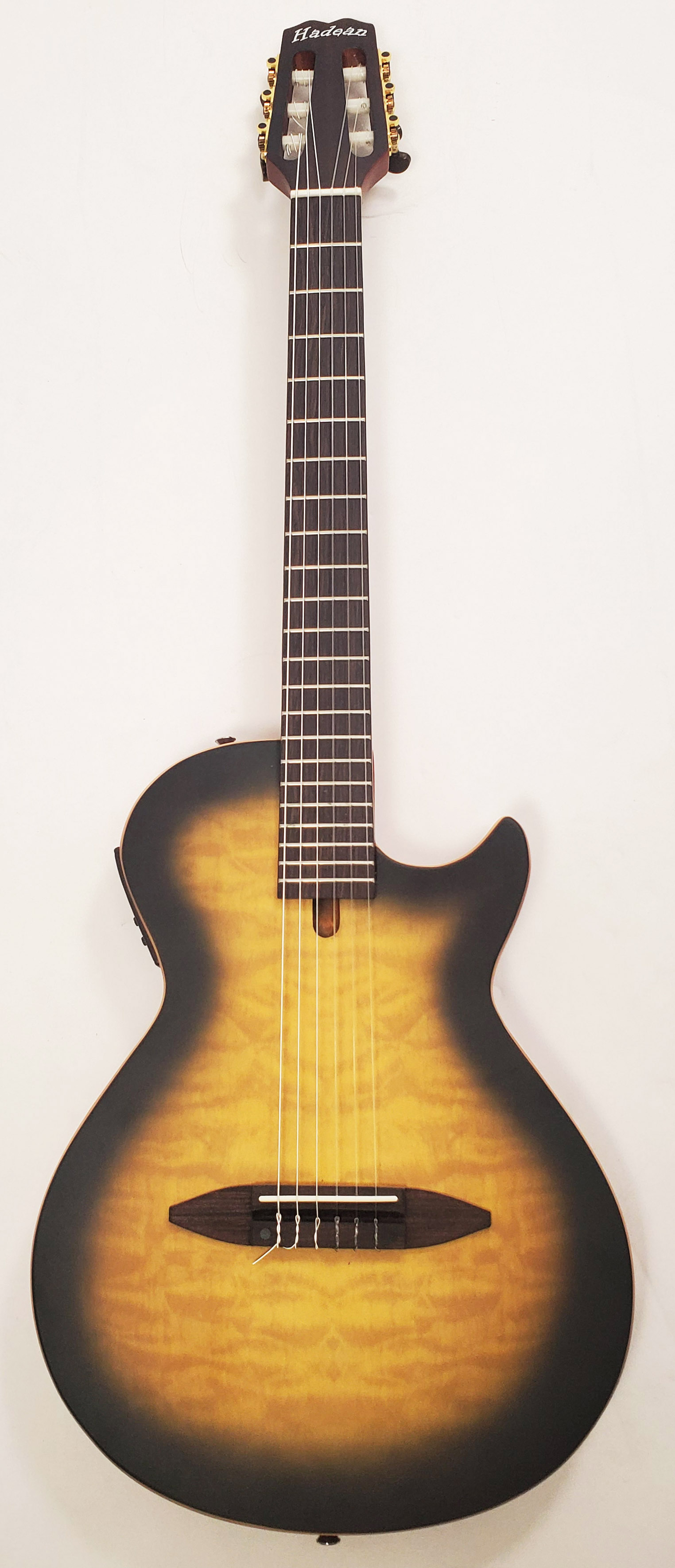 Advanced Order: This item is currently in high demand. The target ship date for orders placed today is December 20, 2022. Actual ship date may vary. Rondo Music recommends ordering prior to the target ship date as this item often sells out well in advance.
Beautiful 2 piece solid spruce top with mahogany back and sides
Rosewood fingerboard and manogany neck
Body is a slim cutaway, very light weight, and easy to handle
Produces a smooth and clear sound - sounds great alone or when used with an amplifier
3 band EQ provides bass. mid, and treble tonal control
Nylon strings for classical performance
Separate volume and phase control
Chambered body
Built-in tuner to keep you sounding pitch perfect
Classical style open tuners

Measurements
Overall length: 39 1/2"
Scale length: 25 1/2"
Neck radius 12"
Length of body: 18"
Width at the widest point: 13 7/8"
Depth of body: 2"
Width of the neck at the nut: 1 7/8"
Width of the neck at the 12 fret: 2 1/4"
Thickness of the neck at the nut: 7/8"
Thickness of the neck at the 12th fret: 15/16"
Weight: only 8 pounds
A note on cases - the guitar fits very loosely in the EGC Intrepid case and very snugly (it's a bit too tight) in the EGC-400 LP case. Both cases will protect the instrument but neither fit perfectly. Both will appear when you put the guitar into the shopping cart as an option for you to add at checkout.