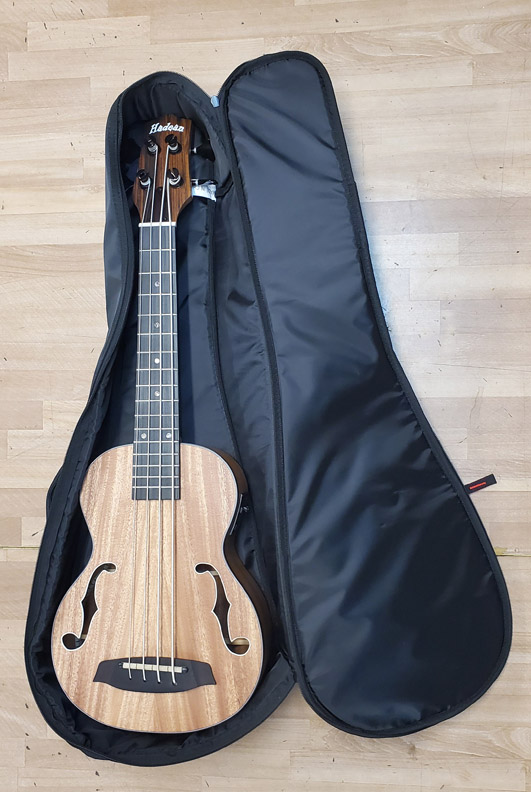 Protect your Hadean or Kala Uke Bass!
This Semi-rigid UKB bag features more padding than our standard (WM-5) bag!
This bag is made from tough nylon with 10mm padding to protect your instrument!
This soft case also features back sling for easy transport, a handle, a sturdy name tag, and an accessory pouch for carrying music or strings!
Fits Hadean UKB 20 and 200 series Uke Basses with 20" scale length. Does not fit UKBE (solid body) or extend 23" scale UKB Uke basses
Dimensions: 31" Long x 11" wide x 4" deep.
Note instrument in cases is shown for reference only and not included.