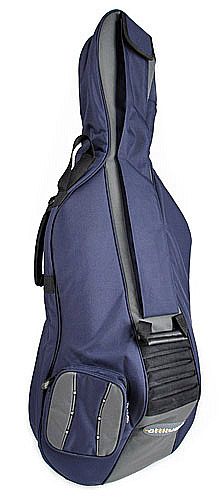 Your Cello Deserves the Best of Bags!
This bag is made out of tough nylon with 25mm of padding!
Modern styling!
This soft case also features back pack straps for easy transport, a padded handle, and an accessory pouch for carrying music or strings etc!
Will fit 3/4 size cellos as well as Agile HRB, SX MD160 and CG guitars Length: 45", x Width: 17"