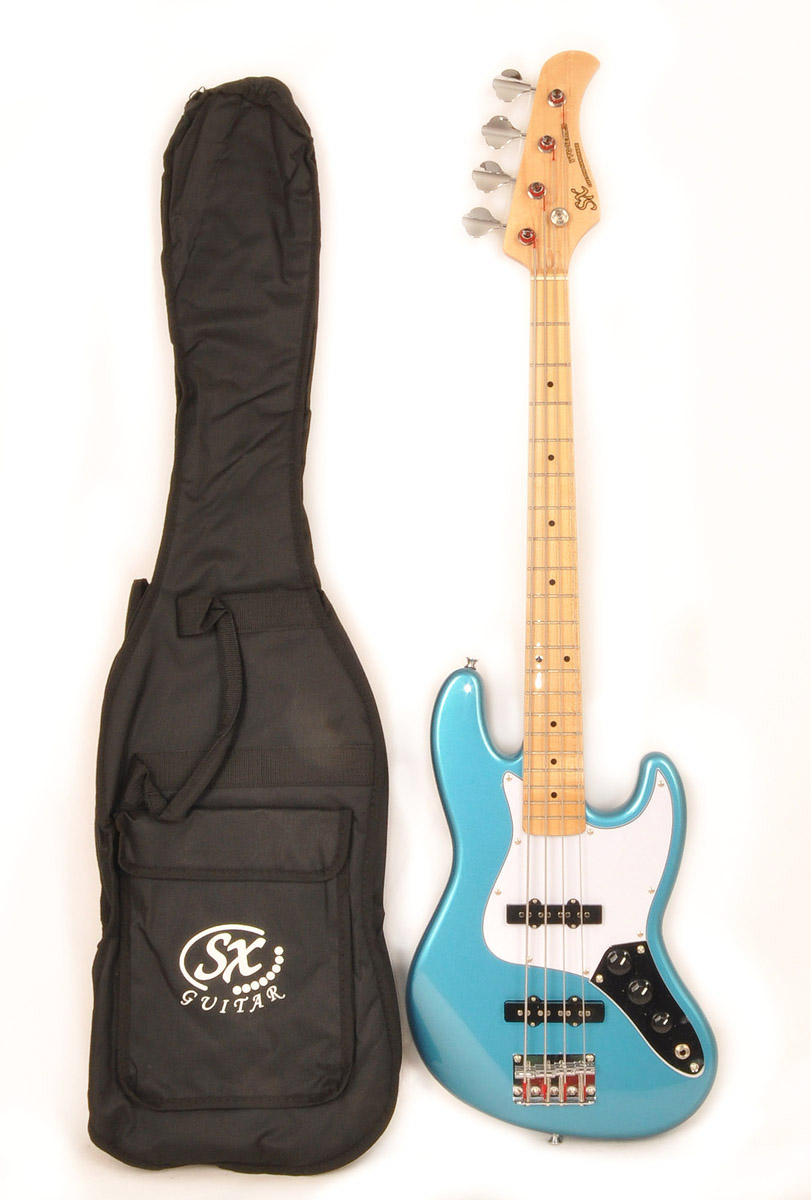 Great for the player that requires a smaller, more comfortable bass
Free padded carry bag included.
This bass has a 30" scale length - that's 4 inches shorter than a normal size bass, making it an excellent starter bass for a young beginner
It also makes a perfect low cost travel bass
This bass guitar features a solid alder body (not plywood) and a beautiful maple neck and maple fingerboard with 20 frets which helps deliver excellent tone and sustain
The design of the neck and adjustable bridge provide excellent action, making the bass very easy to play
Other features include trus-rod adjustable neck, passive pickups, fully adjustable bridge and non-locking tuners
The bass has a three ply white pick-guard
Padded carry bag included. Measurements
Length, including the strap button: 42"
Scale length: 30"
Width at its widest point: 12"
Width of the neck at the nut: 1 1/2"
Width of the neck at the 21st fret: 2 1/8"
Radius: 14"
String spacing at the bridge: 2 1/4"
Pickups: 3 5/8" x 3/4"
Weight: only 8 pounds