Septor 10 String!

Double cutaway light weight Mahogany arch top body with gloss finish
30" scale 5 piece neck-thru body design with 24 Jumbo Frets. 15" radius.
Ebony fretboard with no markers. Position markers are located on the side of the neck.
Cepheus 10 active pickups
Cepheus 10 Extended Range Bridge.
Grover Die-cast Sealed Tuners with 18-1 ratio
Labella String gauges: .009, .012, .015, .022, .030, .040, .054, .074 .090,.105
Setup to Tune as - Lowest 4 Strings Standard Bass E-G - then standard guitar E-E. However a variety of tunings is possible.
Width 2 3/4" at the nut 3 7/16" at the 12th fret and 3 3/4" at the 24th fret.
Thickness at the 1st fret: 7/8" at the 12th 15/16"
String spacing at the nut 2 1/2" or 7/32" each. String spacing at the bridge is 3 3/4" or 3/8" each
Body width is 13 1/2" at the wides point and 11 1/2" at the upper bout.
Overall length is 44" Pickups dimensions are 4 1/2" x 1 1/2"
---
Your final shipping costs will depend on your location and the items you order. To determine your total shipping cost, please click on the "add to shopping cart" button, and enter your address information. You will have the opportunity to cancel your order after you are quoted a shipping price.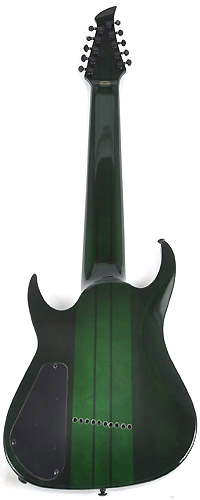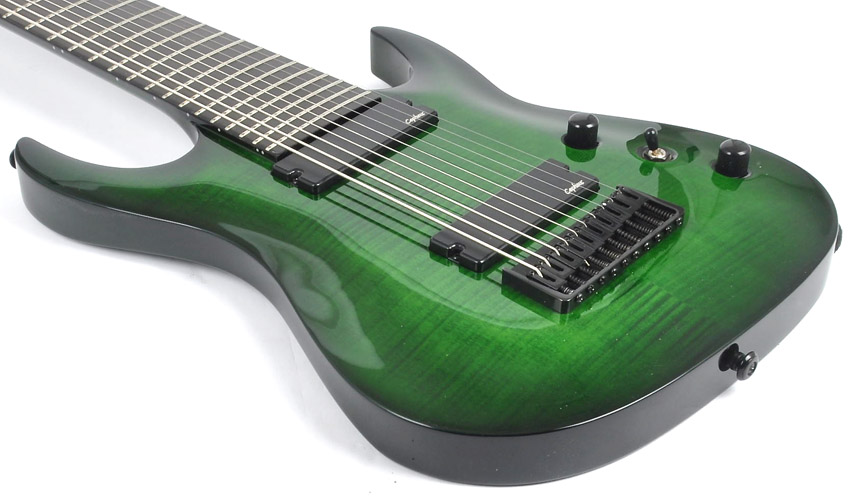 $1,099.99