This Custom Order B Stock Item has two 1 1/2" finish cracks on each side of the neck pocket. Neck is stable and cracks are finish-deep only.

One of a kind custom order. Guitar shown is the exact one you will receive.
This guitar features a true jazz semi hollow body with full body, neck, and headstock binding
Solid maple top and solid mahogany back and sides
Smaller body (only just over 14" at the widest point) allows for easier handling and excellent balance
Cepheus T-6 wide throw tune-O-matic bridge with graphite saddles
Die-cast nickel Grover tuners with 18-1 ratio for ultra fine tuning
Set-in maple neck with graphite nut
Ebony fretboard with 22 jumbo frets (2.7 mm) and dot inlays
All nickel hardware with stop bar tail piece - a stop tail bridge provides a greater transfer of the string's vibrational energy to the guitar body; this creates a richer tone and better sustain, and it helps the guitar stay in tune
Two ceramic humbucker pickups - humbucker pickups help reduce hum and noise and offer superior performance by giving a thicker fuller sound than single coils; humbuckers also create a much larger magnetic field, which helps eliminate dead spots and increases overall power of the pickup
Tailor your personal sound via two volume and two tone controls (speed knobs) and a 3 way pickup selector switch

Measurements

Overall length, including the strap button: 41"
Scale length: 24 3/4"
Body length: 16 1/2"
Width at the widest point: 14 1/8"
Body thickness at edge: 1 3/4"
Width of the neck at the nut: 1 3/4"
Width of the neck at the 12th fret: 2 1/16"
Width of the neck at the 22nd fret: 2 1/8"
Thickness of neck at the nut: 13/16"
Thickness of the neck at the 12th fret: 7/8"
String spacing at the nut: 1/4" (1 3/8" overall)
String spacing at the bridge: 3/8" (2" overall)
Weight: only 8 pounds
---
Item ships new in a durable box. Note, this item is "oversize" and ships as if it weighs 30 lbs. Actual weight is only 7.5 lbs.
---
Your final shipping cost will depend on your location and the items you order. To determine your total shipping cost, please click on the "add to shopping cart" button, and enter your address information. You will have the opportunity to cancel your order after you are quoted a shipping price.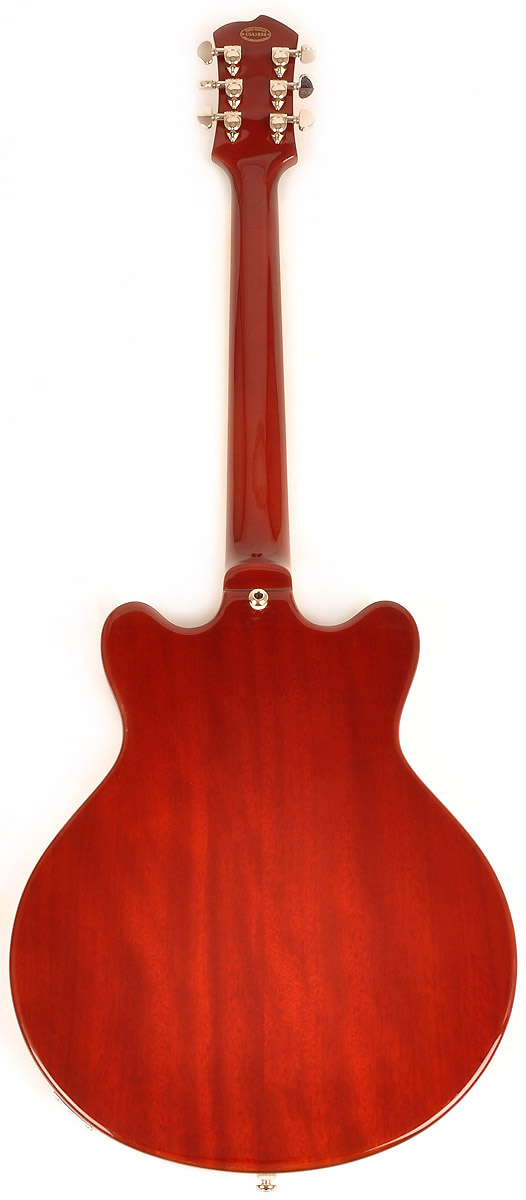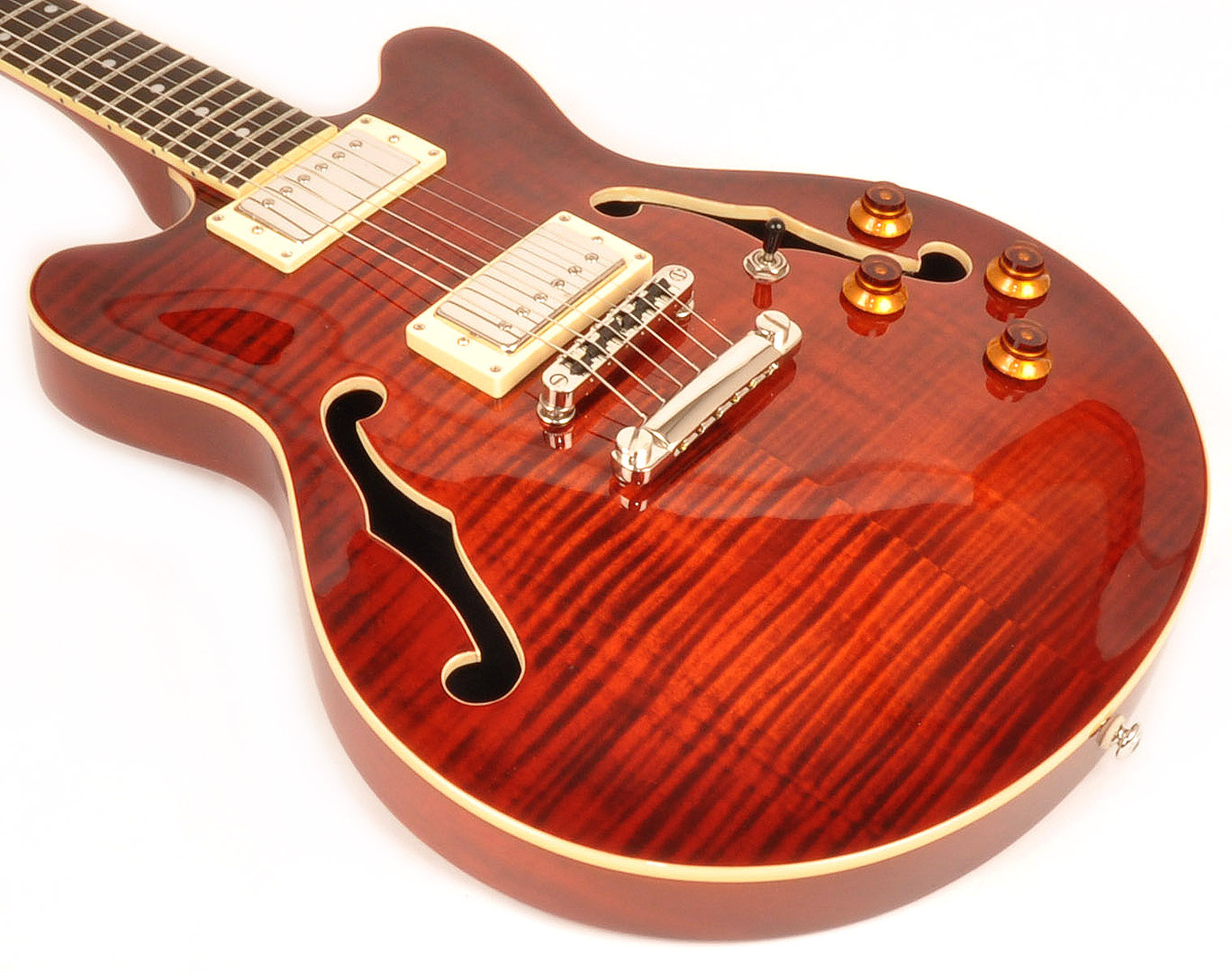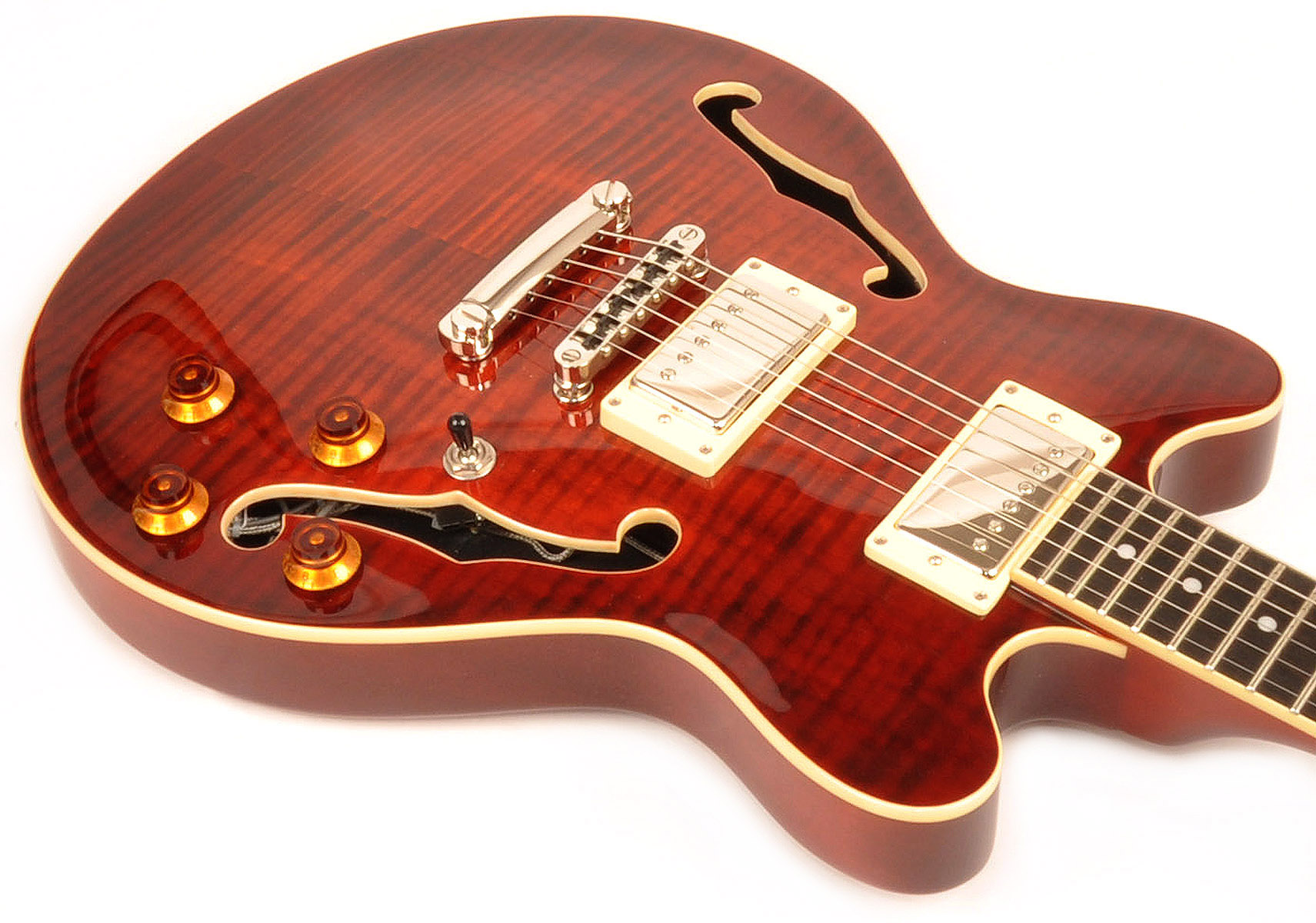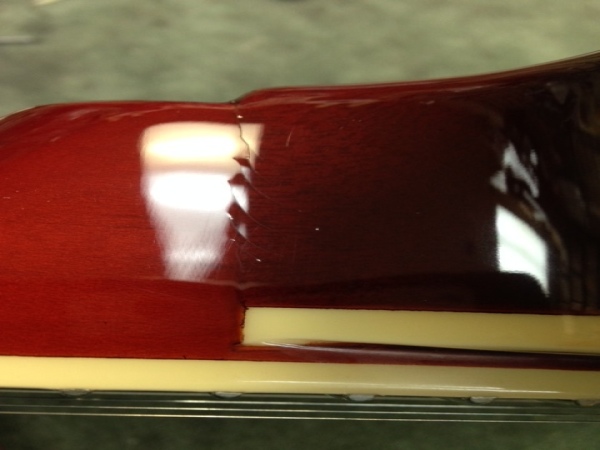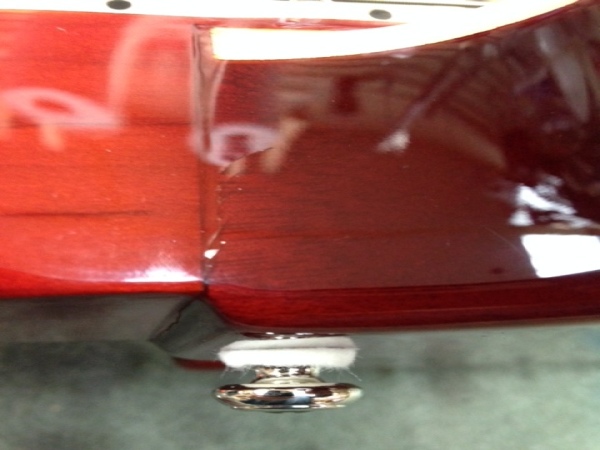 $1,060.00 $499.95 On Sale!