Great Protection For Your Investment!

Features a strong (6 ply) arched top and thick padding (18mm) to offer superior protection and snug fit for your instrument
This arch top case is made of durable hard wood, covered with scratch resistant fabric, and is carefully stitched to create a gorgeous presentation
Gold latches and feet also help protect your valuable guitar and present an A+ appearance
Well padded with a plush lining, the case features a handy storage compartment for items such as a strap, capo, tuner, strings, picks, or other small accessories
A key lock provides extra protection

Measurements

Total length: 43"
Width of lower bout: 16 1/2"
Width of upper bout: 12"
Depth with lid closed: 4"
Weight: only 4 pounds!
---
When ordering a matching case with a guitar, the guitar will be shipped in the case.
---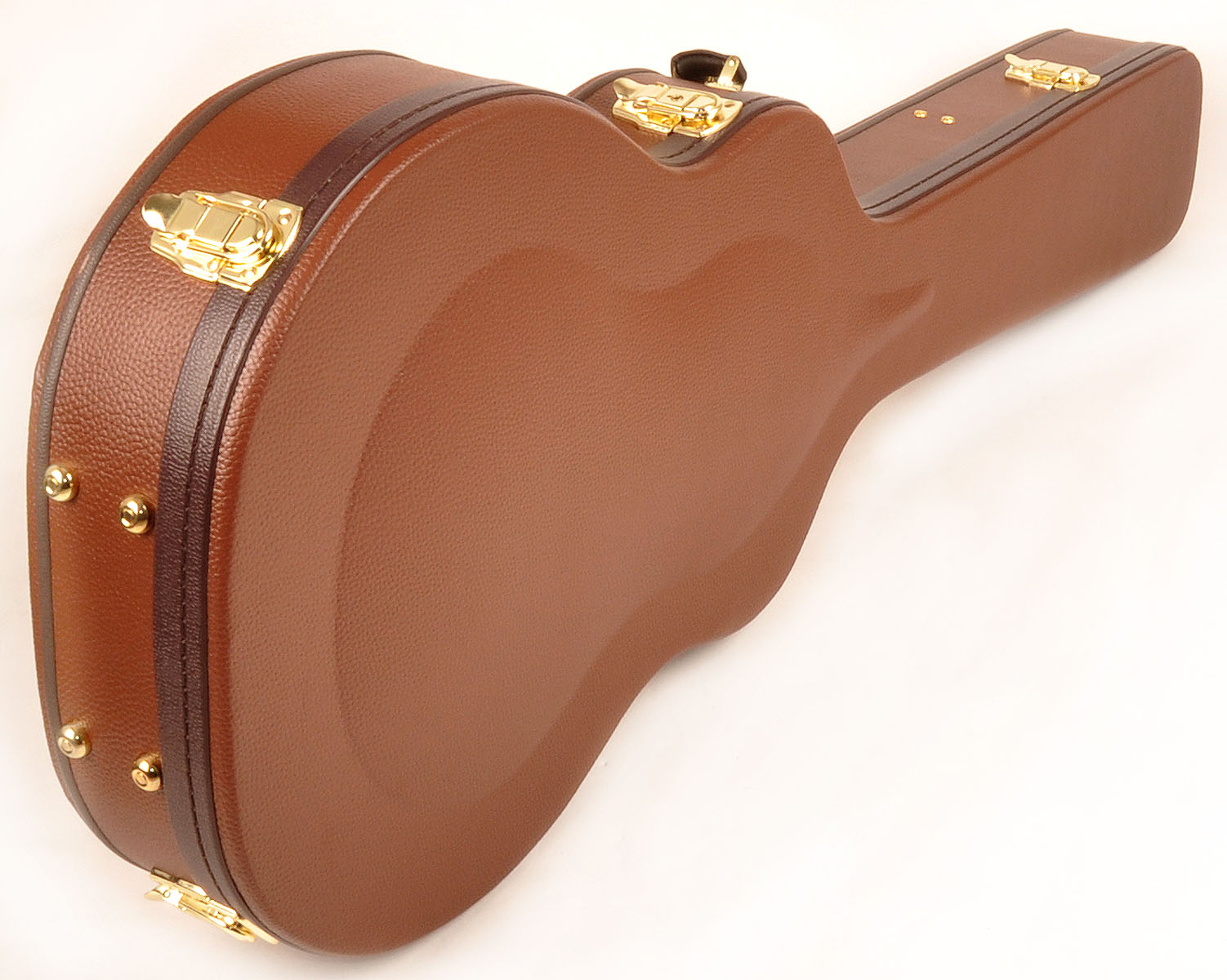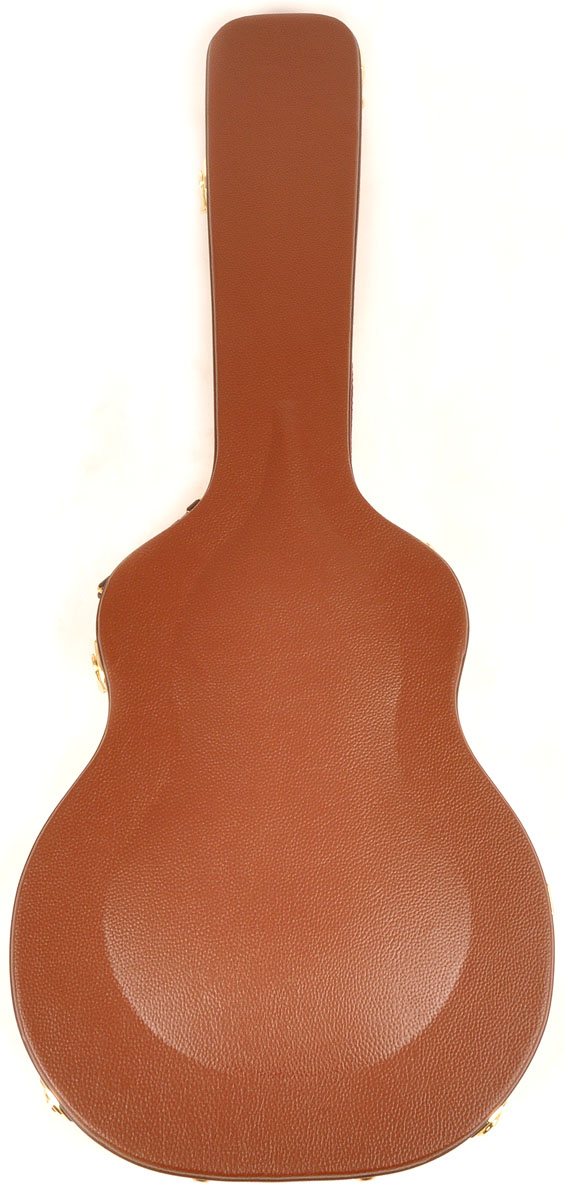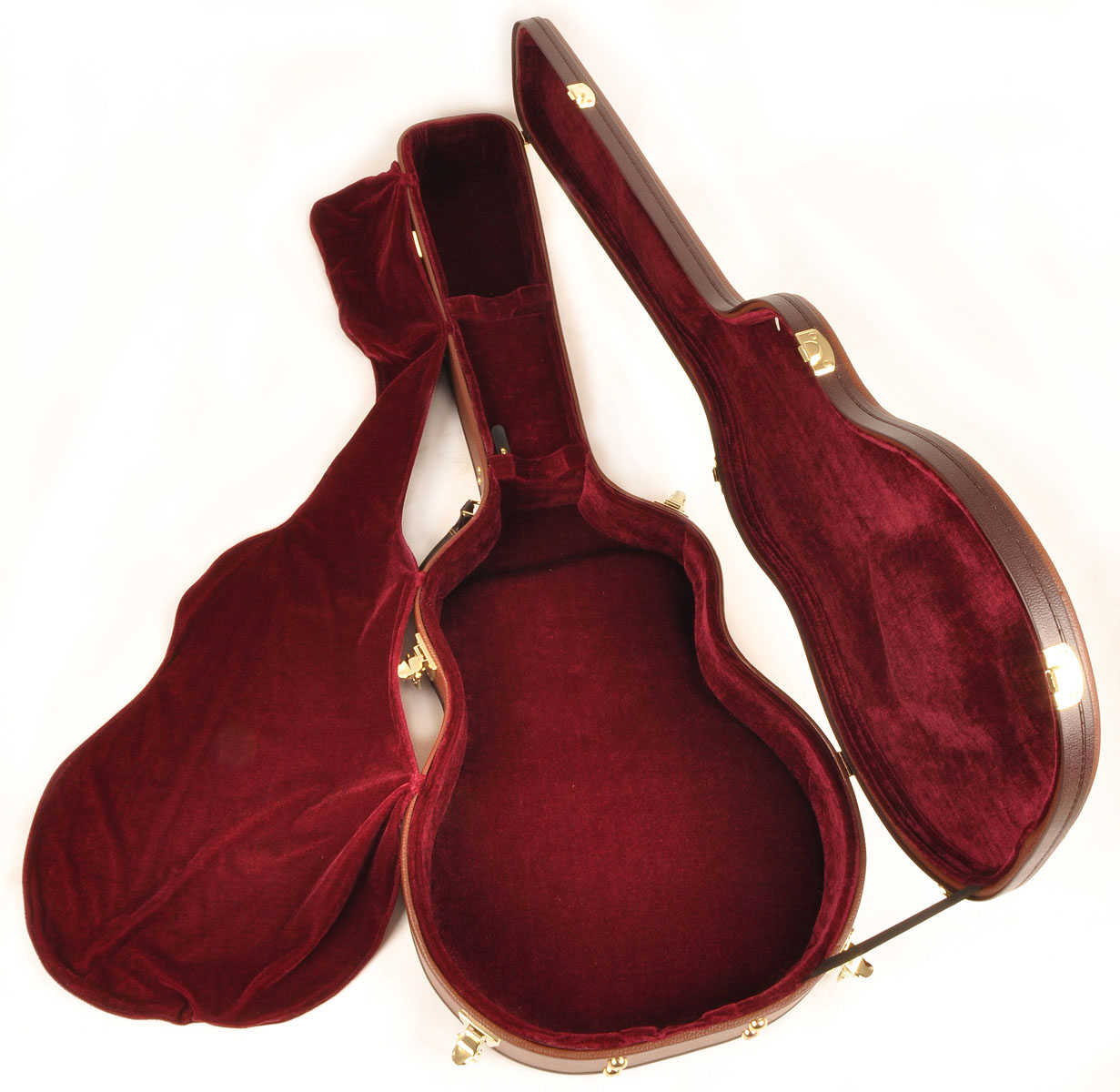 $69.95