New Stying!!

Flat top Solid Mahogany Body with a cutting edge design
Set in maple neck with adjustable truss rod and black binding
Rosewood fretboard with 24 jumbo frets and block Pearloid inlays
Two wax potted AL-HOT high output ceramic humbucker pickups offer superior performance
Two volume and one tone control plus a three way pickup selector switch
Die cast Grover tuners with ultra-fine 18-1 turn ratio
Width of the neck at the nut: 1 3/4"; at the 22st fret: 2 3/16"
Neck taper/thickness at the 1st fret: 21.5 mm; at the 12th fret: 23.5mm. Radius is 13"
Thickness of neck at the first fret approx 11/16"
Overall length 40"; Scale length: 24.3/4"
Width at the widest point: 13", body thickness at the edge: 1 5/8"
Actual Weight is only 9 lbs
---

Guitar ships new in a double box. Note, this item is "UPS oversize" and ships as if it weighs 30 lbs. Actual weight is only 9 lbs.
---
Your final shipping costs will depend on your location and the items you order. To determine your total shipping cost, please click on the "add to shopping cart" button, and enter your address information. You will have the opportunity to cancel your order after you are quoted a shipping price.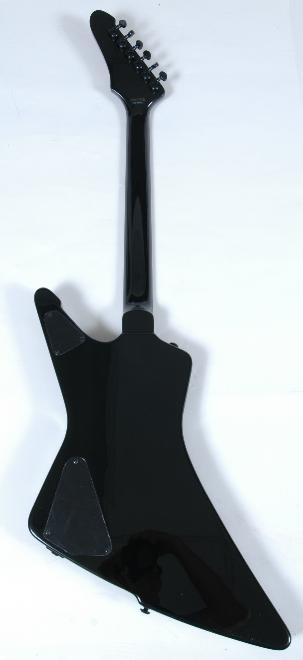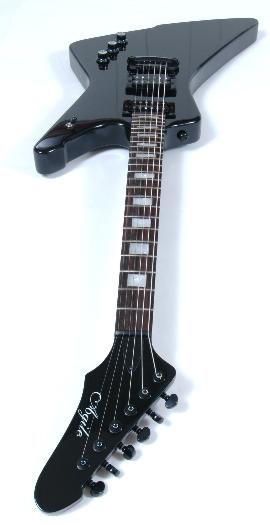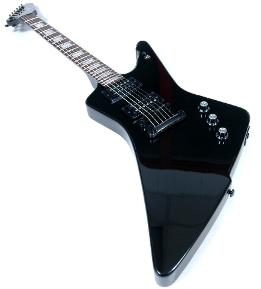 Customer Comments:
I have just received my Agile Ghost and I must say that this guitar is the best value hands down. I've played it now for about an hour and a half and it sounds great! Looks Great! and feels great! I already own an ESP EX series and this Agile in just a mock up of that guitar.
I purchased this Agile to take on the road as a back up to the ESP EX at my gigs around Illinois, I play in a metal band, I am 37 years old and have been playing guitar and bass since I was 13 years old and believe me when I tell you, I know a good instrument when I have one, I have played most of what is out here for the past 20 years. I am an accomplished musician, I currently play through a Crate full stack, and use a boss GT8 pro for my effects. I am very happy with my Agile Ghost II it is by far a superior instrument to most of the imports coming in the states today.
Why do I say superior? because where else can you get a solid mahogany bodied guitar, set construction, excellent fretwork, excellent laser quality inlays, and pickups that are as quiet as the real deal? I've purchased 3 of your SX guitars and were impressed by them as well, (2) were SX jazz basses (1) was the SX scorpion strat. I just can't believe it, I expected the pickups to squeal like crazy, they did not, I received a full bodied round tone with a little bite. I expected the fretwork to be a little shabby, was it? HELL NO! frets were crowned nicely with NO sharp edges, I expected the worst (as I always do with internet purchases) and I have received the best service, from Rondo Music, I have received the best quality & workmanship hands down from the Agile and SX brands. I am a totally satisfied customer, that will keep returning with my money."
Robert Saint Louis, MO 5/31/2005
$319.95