New Agile 7 String

27" scale 7 String at an amazing price
Designed based on specs requested by our customers
Double cutaway, light weight, mahogany, arch top body
Tone Pros bridge
Rosewood fretboard with no markers - position markers are located on the side of the neck
24 extra jumbo, 2.9mm frets
13.7" (350mm) radius BOLT ON neck for fast play
Grover Die Cast tuners
Cepheus passive 7 string humbucker pickups
Reverse headstock, string through body

Measurements

Overall length, including the strap button: 42"
Scale length: 27"
Width of the neck at the nut: 1 7/8"
Width of the neck at the 22nd fret: 2 3/16"
Uniform neck profile (for ultra fast playing): 21.5mm at the first fret and 22mm at the 12th fret
Pickups dimensions: 3" x 1 3/8" (mounting screws are 3 3/4" apart)
Weight: only 8 1/2 pounds!
---
.
---
Your final shipping costs will depend on your location and the items you order. To determine your total shipping cost, please click on the "add to shopping cart" button, and enter your address information. You will have the opportunity to cancel your order after you are quoted a shipping price.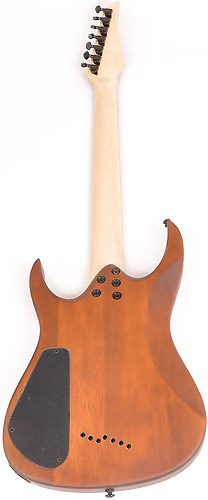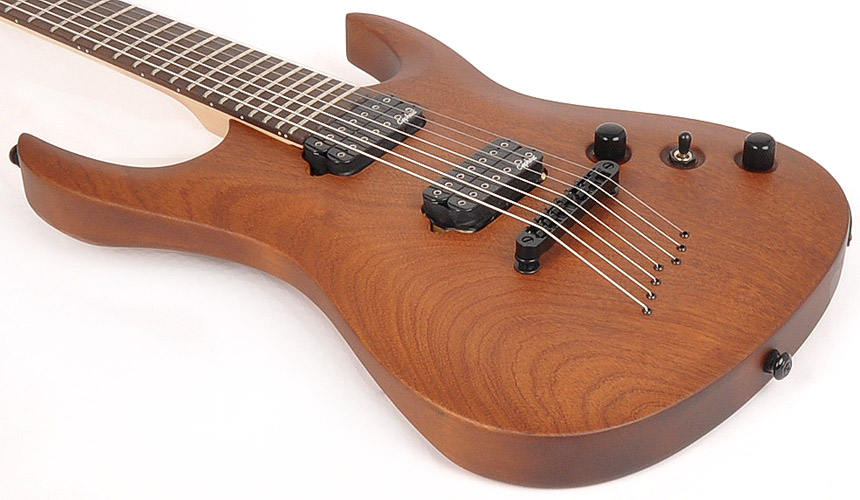 $329.95