New 5 piece neck with thru body construction - for impoved stability and increases sustain
Width of the neck at the nut: 1 6/8" at the 24st fret: 2 6/8" String spacing is 16.5 mm at the bridge.
Improved active pre-amp system with push pull active/pass volume, bass, treble and balance controls and high quality humbucker pickups with alnico magnets.
Extremely stable 5 piece neck (3 piece Canadian Maple and 2 piece rosewood)
2 octave rosewood fingerboard with adjustable truss rod
Position markers on side of fingerboard,
35" Scale, by popular demand
Individual saddle tuners for fine intonation setting
Solid ash body
Active electronics with separate battery compartment for easy changing
Gold Hardware
Overall length 46"; Scale length: 35"
Actual Weight is only 9 lbs
Pickup Cavity is 3 1/2" x 1 1/2"

We recommend a case with this item!
---
Guitar ships new in a double box. Note, this item is "oversize" and ships as if it weighs 30 lbs.
---
Your final shipping costs will depend on your location and the items you order. To determine your total shipping cost, please click on the "add to shopping cart" button, and enter your address information. You will have the opportunity to cancel your order after you are quoted a shipping price.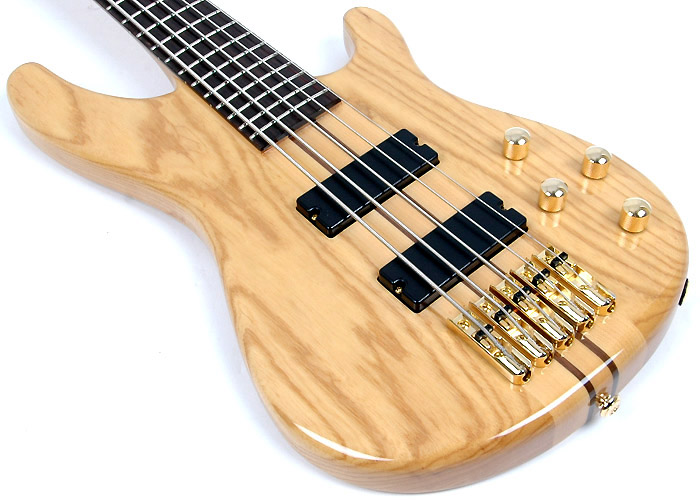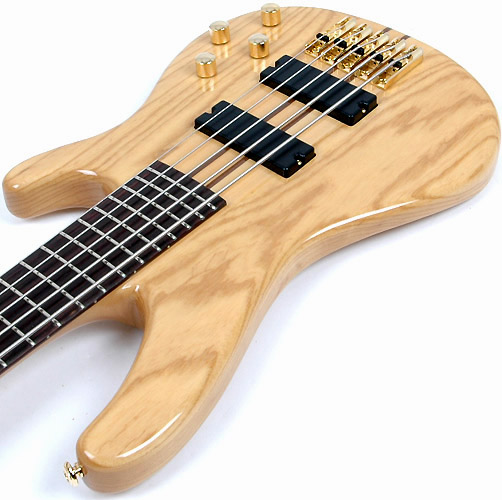 $399.99