Heavy Duty Version of Our Popular Pedal Case

Made of lightweight, durable aluminum, this case is designed to fit a variety of effect pedals or any small item you wish to safely transport
The case features steel latches
Steel reinforced edges help prevent denting, and a soft felt interior cushions your equipment
Veclro tape is included to firmly attach your pedals to the case (Velcro on one side to attach to the pedal board, and sticky tape on the other to attach to your pedals)
The case may be able to qualify as carry on luggage (meets some airlines size requirements). Check with your carrier.

Maximum interior size: 29 1/2" long by 15 3/4" wide by 5 1/2" deep

Depth of removable lid is 1" Weight 19 lbs

Note: Price include the case only. Pedals are shown for a size reference only and are not included.
---
Your final shipping costs will depend on your location and the items you order. To determine your total shipping cost, please click on the "add to shopping cart" button, and enter your address information. You will have the opportunity to cancel your order after you are quoted a shipping price.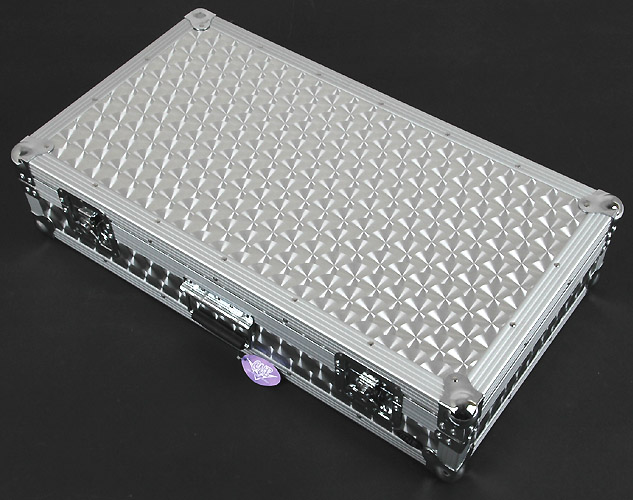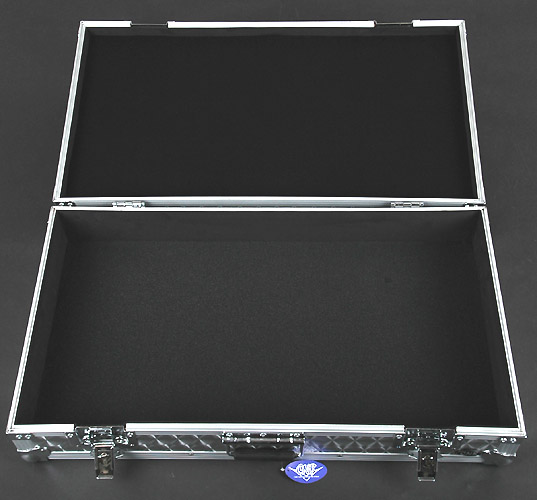 $99.95